For the virtual premiere relaunch of Disney's "The Proud Family: Louder & Prouder" I was tasked with recreating the classic 2D gymnasium in a 3D space. The concept, set up the gym as a VR space for a live concert.
I began by creating a pipeline for modelling the 3D gym in C4D, and then importing it into Unreal Engine for the XR experience. Some 2D elements were also developed as animated sprites in After Effects.
Agency: Little Cinema Digital LLC
ROLES
3D modelling
3D texturing
Particle system setup
Environmental layout

SOFTWARE
Cinema 4D
After Effects
Unreal Engine 4
Niagara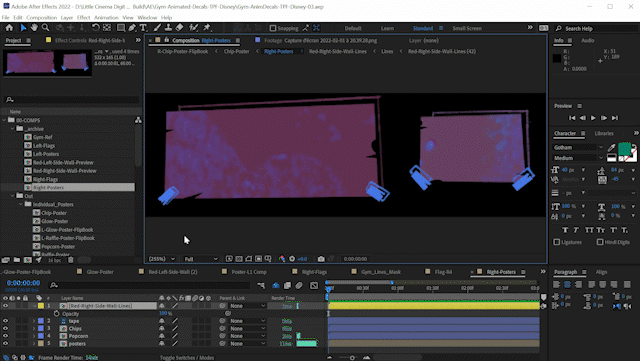 Additional post effects and particle systems were then set up in Unreal Engine, timelined in sequencer, and then shared with the offsite XR team through Perforce.